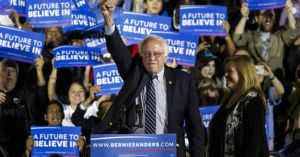 Tired of the MSM and Clintonista trolls talking smack about our guy? Wish you had some statistics and facts – or maybe just some snappy comebacks – to combat their BS?
Here is my own "Rapid Response Library" to use as a reference – some facts, figures and opinions – use whatever you think makes sense to you. Cut and paste, modify as needed to shoot down the nattering nabobs of negativism and the Clintonista shock troops wherever they may rear their ugly heads…
Just click the link below to download the DOC or the PDF.
Bernie Sanders Rapid Response Library_4.2 – MS Word DOC
Bernie Sanders Rapid Response Library_4.2 – Adobe PDF