It was embarrassing to watch these narcissistic, bullying and above all shortsighted misandrists as they again disrespected and attacked our one best hope for economic, civil AND racial justice in America.
#BlackLivesMatter is a loosely affiliated amalgam of people with differing agendas, all elbowing each other to feed at the great George Soros funding trough, and they are doing the ~"dirty work" for `Hillary Clinton. Here's why:
George Soros is Hillary Clinton's largest donor and supporter, and sits on her SuperPAC Board – click here to see full article.
Soros also funds many "activist" groups including "Black Lives Matter" – click here to see the Daily Mail expose.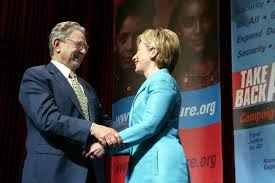 Soros is a millionaire capitalist – he may be liberal on social issues, but he definitely does not want a socialist in the White House. He is, after all, one of the "Billionaire Class" that Bernie is constantly attacking.
Black Lives Matter and such groups rely on the Soros/Clinton money stream. The result is that there is now a coordinated effort on the part of several black activists and groups to discredit Bernie Sanders among the general population but especially among Black Americans. Shameful, really. Poor Bernie – interrupted 2x in a row now when he has the best record on civil rights of anyone! … I guess this horrible case of political sabotage is just one more indication that the Clintonistas are Feeling the Bern!!
EuroYankee is a dual citizen, US-EU. He travels around Europe, writing on politics, culture and such. He pays his US taxes so he gets to weigh in on what is happening in the States.