Even as the overall standing, reputation and favorability of the USA has been shrinking for years, the American people still have the love and support – and even sympathy – of people the world over.
As spontaneous demonstrations of solidarity sprung up across Europe and the world, I have watched on with mixed emotions. On one hand, it is heartwarming to see such unbridled support demonstrated in the global capitals – especially in this time of the Coronavirus pandemic.
On the other hand, it saddens me because I am old enough to remember the last times such demonstrations were held: first it was to protest the Apartheid regime in South Africa for their despicable treatment of black South Africans as second class citizens, who were forced to live in poverty and squalor, under constant brutality from the State and with practically no rights.
The other time it was to show solidarity and support for the Palestinians in Gaza, who were being killed mercilessly by the Israelis, and to the Palestinian people in general, who are forced every day to undergo the same brutalities and deprivations that the black South Africans were forced to endure under Apartheid.
And, just as activists and progressives – and let;s just say right-thinking people with a sense of humanity – have come together to support the blacks South Africans and the Palestinians, they are coming together now to support the American underclass whom they see every day being shot, beaten, evicted, impoverished, immiserated, denigrated, humiliated and crushed.
To suggest that these protests are cause by "outside agitators" or even worse, "the Russians" is simply ludicrous. There is something happening in America, and the world sees the US for the racist and violent society it is.
Apparently, it is only the US elites in government and the Media who refuse to see.
======================
Global Sympathy Protests
In Berlin: thousands gathered in front of the Brandenburg Gate and then literally surrounded the US Embassy.
In Brussels people protested and tagged a train, an image which has since gone viral.
In London, thousands broke the Lockdown to gather in Trafalgar Square and to march on the US Embassy. Large protests were also held in Manchester and Cardiff, Wales and Edinburgh, Scotland.
In Paris, protesters staged a silent vigil in front of the US Embassy, where they "took a knee" to show solidarity with the BLM movement.
In Paris there was then a HUGE rally that combined causes with a local black man who had been shot.
In Copenhagen: thousands again gathered outside the US Embassy there to protest.
In Amsterdam, around 10,000 filled Amsterdam's Dam square, ignoring calls for social distancing and shouting "Black lives matter" and "No justice, no peace".
In Milan, they held a flashmob protest in front of the US consulate there.
In Ireland  Over 5,000 people marched from O'Connell Street to the American embassy in Ballsbridge.
In Australia, 3,000 protesters rallied in Sydney and another 2,000 rallied in Perth. Other cities are also planning protests.
In New Zealand, thousands protested in Auckland, Wellington and Christchurch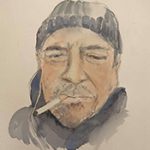 EuroYankee is a dual citizen, US-EU. He travels around Europe, writing on politics, culture and such. He pays his US taxes so he gets to weigh in on what is happening in the States.