America is exceptional in many ways. How we count votes should not be one of them.
The US is exceptional in many ways when it comes to elections. First, we are the only industrialized country that disenfranchises so many of its citizens, denying them the right to vote. Second, of those that are allowed to vote, the US has one of the lowest rates of voter participation of any "first world" country.
The US is also unique in how we vote. Unlike most of the so-called "western democracies," the US relies almost exclusively on electronic voting systems. In some cases, this includes touch screens, in some cases marked paper ballots are scanned, and in some cases mail in ballots are processed by hand. Still, when it comes to tabulating the totals, every State uses automated, proprietary electronic systems to tell us who won.
Europe has scrapped electronic voting; why haven't we?
When I moved to Ireland in 2005, I arrived right on the heels of a scandal that was embarrassing the Irish government. It seems Ireland had decided to emulate its role model, the USA, and "modernize" its election system with electronic voting machines (EVMs). The Irish taxpayers shelled out 55 million euros (around 60 million dollars) to buy enough machines to outfit every polling station in the country.
After piloting the EVMs in a few constituencies during the 2002 national election, the government decided to abort their plan to move to e-voting for the 2004 election. All the machines were literally sold for scrap.
Why did they do this? Because Ireland, like virtually every other industrialized country on the planet, has realized that entrusting your democracy to a black-box proprietary system that is subject to hacking, glitches and errors, but NOT subject to scrutiny, analysis or independent verification, is the surest and quickest way to lose your democracy.
Electronic voting is actually a third world voting system
I am sure many Americans think that electronic voting is the "modern" way to vote. In fact, the opposite is true. When it comes to voting systems, the US is the backwards example.
Indeed, the only countries that use electronic voting like that of the US on a national level are Brazil, Namibia, The Philippines, Mongolia, Kyrgyzstan, India and Iraq (thanks to us). Nice company, eh?
What's wrong with electronic voting systems?
Well, everything. Here is just a short list of some of the problems:
Hacking and tampering: the EVM, like every electronic machine, is subject to physical hacks. The software that runs the machines is subject to either Internet-based attacks or physical tampering through corrupted firmware. Every year at the DEF CON Hacking Conference, so-called "white hat" hackers prove just how easy it is to hack US voting machines and voting systems.
"Black Box" secrecy and unaccountability: the companies that sell these systems are private, for-profit companies. As such, they can claim that the software and systems that they use are "trade secrets" and thus not subject to any kind of analysis or verification by government authorities. In fact, they even refuse to let White Hat hackers help them to make their systems more secure, citing the trade secret defense.
The Guardian recently published a great article detailing the ridiculous nature of the privatized control of the US election system.
The fact is that democracy in the United States is now largely a secretive and privately-run affair conducted out of the public eye with little oversight. The corporations that run every aspect of American elections, from voter registration to casting and counting votes by machine, are subject to limited state and federal regulation.
Public distrust of the system
A major factor in Europe's turn away from electronic voting was the distrust that people have (and rightly so) of the black box voting systems.
Indeed, we have seen this distrust play out in America over two election cycles now. After the 2016 elections, a majority of Democrats believed that Russians had hacked the elections and actually changed the vote tallies in order to make Trump the winner. By 2017, almost 70% of Democrats believed that Trump had won because Russian hackers had changed the vote totals.
Now we see Republicans questioning the veracity of the vote totals in the 2020 elections. And why should they not? For four years we have all heard about how people have "hacked" into our election systems. The only difference between the Democrat and Republican hacking theories is that while Democrats blamed foreign actors for doing the hacking, the Republicans are blaming their political opponents.
How did we get here?
The US political system makes it uniquely vulnerable to manipulation of a system based on electronic voting. While other countries, like Ireland, could decide on one national supplier and thus negotiate transparency and enforce uniform guidelines, standard and protocols, the US Constitution gives the power and responsibility to run elections to the individual States.
As POLITICO explained in article from 2016 entitled "How to Hack an Election in 7 Minutes":
"There is no singular national body that regulates the security or even execution of what happens on Election Day, and there never has been. It's a process regulated state by state. Technical standards for voting are devised by the National Institute of Standards and Technology and the Election Assistance Commission…but the guidelines are voluntary.

Policy on voting is decided by each state and, in some cases, each county — a system illustrated vividly by the trench warfare of voter ID laws that pockmark the country. In total, more than 8,000 jurisdictions of varying size and authority administer the country's elections, almost entirely at the hands of an army of middle-age volunteers."
The Help America Vote Act of 2002
This Orwellian named act of Congress came on the heels of the debacle of "hanging chads" in the Florida election of 2000. "Never again!" came the cry from Congress. Further impetus came from the events of 9/11, and the HAVA was passed almost exactly one year after the Patriot Act.
The HAVA was a giant pork-barrel give-away to the electronic voting industry. Congress allocated over $3.9 Billion to the States to be used for upgrading their voting systems away from the old punch card, lever-based and other systems, and to replace them with shiny new electronic voting systems.
It was a gold rush.
The electronic voting market was young then, but ES&S, thanks to their Republican ties under the Bush Administration and a GOP-controlled Congress, was by far the market leader, controlling over 50% of the electronic voting market. Diebold Election Systems, another company run by GOP donors, controlled most of the other 50%.
Counting Votes became a Republican Business
In 2012, Victoria Collier published a report in Harper's Magazine entitled, "How to Rig an Election." In it she describes how "The G.O.P. aims to paint the country red" — through the rigging of the elections using electronic voting.
[The era of electronic rigging] was inaugurated by Chuck Hagel, an unknown millionaire who ran for one of Nebraska's U.S. Senate seats in 1996. Initially Hagel trailed the popular Democratic governor, Ben Nelson, who had been elected in a landslide two years earlier. Hagel's victory in the general election, invariably referred to as an "upset," handed the seat to the G.O.P. for the first time in eighteen years. Hagel trounced Nelson by fifteen points.

Few Americans knew that until shortly before the election, Hagel had been chairman of the company whose computerized voting machines would soon count his own votes: Election Systems & Software (ES&S). Hagel stepped down from his post just two weeks before announcing his candidacy.
Should anyone really be surprised that a company that is run by Republicans, which lobbies and donates to Republicans, would ensure that Republicans win if possible?
Collier encapsulates the problem we face in these words:
This privatization of our elections has occurred without public knowledge or consent, leading to one of the most dangerous and least understood crises in the history of American democracy. We have actually lost the ability to verify election results.
Since those early years of ES&S domination, additional companies have come into the market, but there remains two that are dominant: ES&S and Dominion Voting Systems.
Below is a map of the USA indicating the footprints of the various EVS vendors listed above. (Blue = ES&S; Orange = Dominion Voting Systems)
Red machines, blue machines
Incredibly, electronic voting systems vendors are overtly and openly politically partisan. Both conduct lavish lobbying operations including inviting political decision makers boondoggles to Las Vegas, etc.
For example, Dominion has 6 lobbyists in DC, 5 of which are former Democratic Congressional staffers. With ES&S it is just the opposite: 5 out of 6 are ex-GOP staffers. This makes it pretty clear that neither of these companies is neutral or bi-partisan.
Given these political realities, why on earth would we expect these companies to deliver a wholly impartial vote result?
How can we get out of this mess?
The USA can get out of this predicament by leveraging the same exceptionally American qualities that helped cause the problem in the first place.
Under the Constitution, each State legislature has the power to set the laws that govern that State's elections. Very few States, however, have actually set forth laws that dictate to each county or voting jurisdiction just how they must conduct their elections. Indeed, as you can see on the footprint map above, many States already have a hodgepodge of different voting systems installed.
Activists can take advantage of this "devolved" political structure when it comes to changing how we vote.
Make politics truly local again
Speaker of the House Tip O'Neill famously observed that "all politics is local." The Constitution of the United States decrees that elections are controlled by the individual State legislatures. That has created the competitive market between ES&S and Dominion, but it also offers reformers a more viable path to taking back our voting system.
We must mobilize at the State or even the County level to elect leaders who will discard the electronic voting systems in favor of hand counted paper ballots (HCPB).
There are already several organizations actively pursuing this goal from various political standpoints. Just a few examples: The Center for Hand-Counted Paper Ballots; WheresThePaper.org; Election Nite Gatekeepers; National Election Defense Coalition.
There are also groups like the Independent Media Group that maintain departments dedicated to "election integrity." Most likely there is a local group in your State who are pushing for paper ballots.
Some shining examples of progress
The Penn Wharton Report, "The Business of Voting" has a section on jurisdictions that are ditching electronic systems in favor of returning to paper ballots.
In this study and in other media reports, the State of Maryland is held up as an example of one way to address the vote rigging problem. The state decided in 2007 to do away with electronic voting and move toward a paper-based system. While they do use a machine-based system to generate the paper ballots, those ballots are produced by one company (ES&S) and then verified by another vendor's system (Clear Ballot).
The result? In the 2020 Presidential election in Maryland, Joe Biden received 65.7% of the vote and Donald Trump won 32.3%. The polls in the month leading up tot the election were almost exactly right, predicting a Biden win by 64.3% to 31.8%, yielding a total error margin of only 0.9%.
This polling accuracy in a state that uses paper ballots is more accurate than the polling accuracy in States using electronic voting, which were off by 5% or more.
According to this report in Salon, Maryland's "layered" approach ensures that the e-systems vendor, ES&S, is "kept honest" by the Clear Ballot tabulation system. In any case, a physical paper-ballot based audit trail is produced that can be checked by hand. It should also be noted, however, that ES&S does not promote the products that Maryland is using.
Instead, industry titans like ES&S are pushing less transparent digital technologies, such as printed bar codes summarizing a voter's choices, instead of easily understood images of real ballots.
The Wharton study also notes that, following problems with touchscreen and computer ballots, voters in Albemarle County and Charlottesville, Virginia returned to paper ballots in 2015. This was after a law passed in 2007, prohibiting localities from making any more purchases of election technology. VA State Delegate Timothy D. Hugo expressed voter concerns with miscounts and the unavailability of a back-up system.
Although there were concerns that paper ballots would take longer to fill out and cause long lines to form at the polls, voting officials found this to not be the case.
There are also local, grassroots activist groups forming to help support election system reform. Audit USA, for example, is led by a group of activists that includes a lawyer who served as counsel to the Bernie Sanders 2016 campaign.
Scrutineers is a sort of clearing house for a host of grassroots actions to reform and protect the elections process. They bill themselves as the place "where individuals and groups working to protect voting rights and election security come together to take focused action."
In the summer of 2020, the group produced a series of eight (8) podcasts and web logs that address election security. The series was produced under the aegis of whowhatwhy.org, a crowd-funded online portal for investigative journalism.
Our democracy is on the line
People have been sounding the alarm about America's black box voting system for decades. But a corrupt political system and a compliant media have colluded to keep the rigged system in place.
The fact is, politicians are naturally reluctant to make any changes to the system that elected them. Moreover, US media organizations are not disposed to go against the same donors and corporations that have rigged the system in the first place. For both these cohorts, the status quo is just fine.
We are the People, must insist that transparency and integrity are brought back to our election system. Because when it comes to election systems, American exceptionalism has worked against us. We need to do what every other developed country does, and vote using Hand Counted Paper Ballots.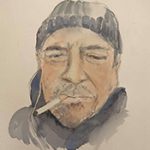 EuroYankee is a dual citizen, US-EU. He travels around Europe, writing on politics, culture and such. He pays his US taxes so he gets to weigh in on what is happening in the States.